One-day specialised courses ONLINE
Why choose a one-day specialised course?
Specialisation
You are a specialist, business person or manager and your position requires the knowledge of specialist terminology or skills.
International environment
You want to be able to communicate professionally and with confidence with your clients and colleagues in an international environment. 
Intensity
You need to gain skills quickly and immediately apply them in practice.
Extension
You have regular classes, but need to improve a specialised or specific language area.
Refresher
You use a foreign language regularly, but sometimes feel that you need to revise or develop your knowledge.
Sharing
You want to make use of the opportunity to meet professionals from other companies and to share your professional experiences.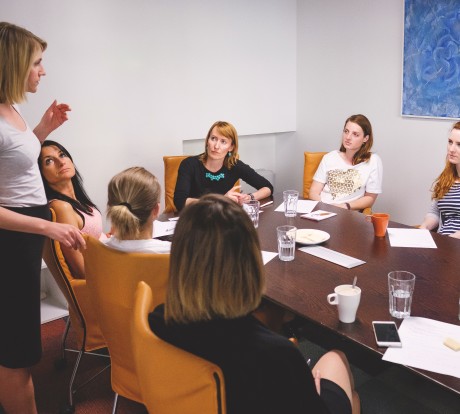 Course organisation
All courses are conducted remotely. We work on many platforms, including: Zoom, MS Teams, Webex, depending on the needs and expectations of clients.
All the courses are run by qualified and experienced native speakers and Czech teachers.
The teachers not only have experience in teaching foreign languages, but also have expertise in the discipline they teach.
You will receive excellent materials that you can make further use of directly in your work environment.
Courses are taught in small groups of 3-8 students.
Prices
499 PLN
1 – 5 registered students
399 PLN
6 – 15 registered students
299 PLN
16 + registered students
All prices are per person and are valid when one client registers the set number of students for any course. Registration forms are found by clicking on the course in the list of courses.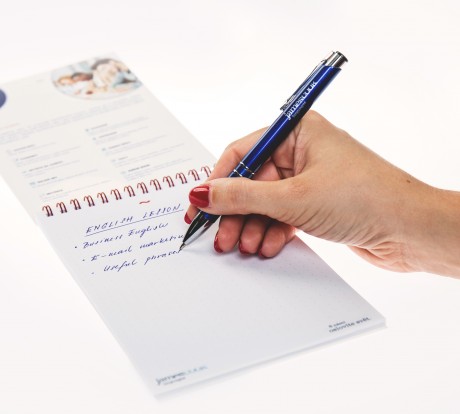 Form of teaching

Combination
Training of professional and language skills.

Interactivity of lessons
A lot of time for your active participation and for sufficiently practising new material.

Teaching only in the foreign language
The courses are conducted in the target language = a faster and more accurate interpretation of ideas, attitudes and views in the foreign language

Variety and fun
A wide range of activities (role plays, panel discussions, case studies, reading, listening, video demonstrations, exercises focusing on vocabulary development…).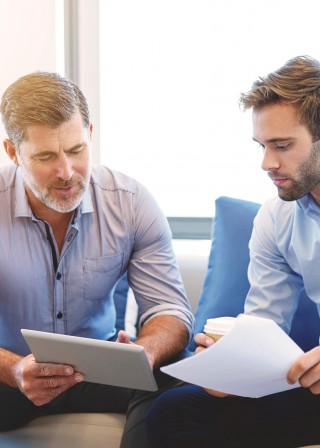 Niniejszym zaświadczam, iż od lat współpracujemy ze szkołą James Cook Langauges. Jesteśmy zadowoleni z postępów, jakie zaobserwowaliśmy u naszych pracowników w trakcie pracy z lektorem języka angielskiego. Zajęcia przeprowadzane są bardzo rzetelnie, odpowiadając na potrzeby uczestników. Nauczyciel przychodzi zawsze przygotowany zarówno pod względem merytorycznym jak i dydaktycznym. Cenimy sobie również opiekuna szkoły, który zawsze wykazuje się profesjonalizmem i wsparciem. Na najwyższą ocenę zasługuje także obsługa admnistracyjna szkoły. Wszystko wykonane jest sprawnie i dokładnie, a wszelkie zmiany wprowadzane są z należytą starannością i bez żadnych problemów. 
Od ponad 5 lat firma James Cook Languages, dawniej ACT Advanced Corporate Training prowadzi kursy języka polskiego dla naszych pracowników z zagranicy. Szkoła dostosowuje program i tempo nauczania do indywidualnych potrzeb uczestników kursu, a zajęcia prowadzone są z zaangażowaniem i w ciekawy sposób, co sprzyja przyswajaniu materiału.
Rekomenduję formę James Cook Languages jako profesjonalnego dostawcę szkoleń z zakresu nauczania języka polskiego dla obcokrajowców.
Koordynator ds. Rozwoju i Oceny Pracowników
Nauczyciele James Cook Languages, z którymi mieliśmy przyjemność współpracować rozumieją czego potrzebują nasi pracownicy i mają z nimi świetny kontakt. Zajęcia odbywają się w miłej atmosferze, a nauczyciele są kompetentni i w umiejętny sposób dzielą się swoją wiedzą. Polecamy firmę James Cook Languages jako rzetelną formę do prowadzenia kursów językowych.
(...) Szkoła opracowała odpowiedni dla naszych potrzeb program nauczania, który uwzględniał wszystkie nasze wymogi. Prowadzone zajęcia opierały się na artykułach z prasy fachowej, materiałach audio i video i były uzupełniane różnorodnymi ćwiczeniami z wykorzystaniem najnowszych podręczników brytyjskich i prasy codziennej. Lektorzy wykazali się dużą elastycznością i dopasowywali tematykę zajęć do naszych bieżących potrzeb. (...) Kontynuujemy współpracę, jesteśmy zmotywowani do dalszej pracy i utrwalenia zdobytej wiedzy. To przyjemność uczyć się angielskiego w tej szkole. Pracownicy szkoły to pozytywni ludzie, którzy tworzą przyjazną atmosferę. Sprawy organizacyjne i formalne organizowane przez biuro załatwiane są profesjonalnie bez jakichkolwiek trudności. Niniejszym z przyjemnością rekomendujemy szkołę językową James Cook Languages.